Install MaidEasy on YOUR desktop system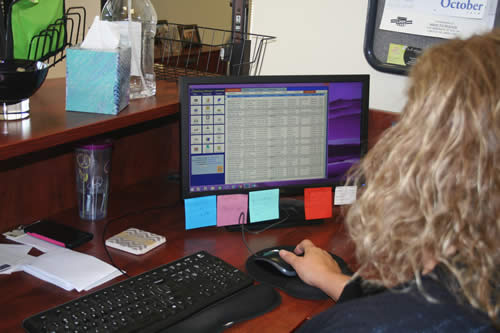 MaidEasy Software™ offers its desktop cleaning business software for those customers who prefer to store their software and customer data on their own secure, internally managed systems. This version is installed on your office computers and managed by your staff. Internet access is needed only for installation, updates, and one-on-one training sessions.
We offer monthly pricing so you can start out with MaidEasy's software on one computer, and expand installation to multiple computers as your business grows. Both packages offer unlimited:
System users.
Number of customers.
Number of staff.
One-on-one training sessions.
Why you should use the Desktop version:
Our cleaning company software is installed locally on your computer(s).
The speed of the program does not depend on internet speed.
Backups are done on local computers.
Lower risk of hacking.
A proven design that's been used in the industry for many years.
Desktop Version – Maid Service Software Features
Desktop Cleaning Company Software
Single computer
Network
Video tutorials
✓
✓
Customer management(Job details, scheduling, room and cleaning details)
✓
✓
Customer phone logs
✓
✓
Staff management(Contact info, percentage or hourly pay rates, review dates, anniversary dates, birth dates)
✓
✓
Staff documentation
✓
✓
Lead source tracking
✓
✓
Schedule board(3-day, weekly, monthly by team)
✓
✓
Assign teams(Assign staff to teams and easily change who is on each team daily)
✓
✓
Reminder listing(Text, email and call customers based on preference)
✓
✓
Work orders
✓
✓
Credit Card Processing
✓
✓
Finalize Work Orders(Create accounts receivables. Confirm staff and time in and out on each job. Figure wages based on a percentage or hourly pay rates.)
✓
✓
Accounting(Invoice and payment history, postpPayments, track sales tax, deposit report, aging report: View who owes you money)
✓
✓
Cleaning Service Payroll Management(Payroll proof: See history of jobs completed, total hours worked and gross wages for each staff)
✓
✓
Reports
(Customer, staff, volume, gross net profit, job time, job analysis, lead summary and phone log reports)
✓
✓
Try it free!
Contact MaidEasy Today
Not sure if cleaning business software is right for you (read on our blog here why you should take the jump with a maid service software)? Contact MaidEasy to talk about a FREE trial!