Getting a new lead for a client is a great opportunity for your business, and there are many ways to get a lead: a referral, advertising online, or even a coupon (to name a few). It can also be easy to lose track of where each lead came from. MaidEasy Software makes it 'easy' with their lead source feature. Tracking lead sources helps you organize your leads and gives you data-driven results that empowers you to make sound marketing decisions for your cleaning business.
Tracking Lead Sources Helps:
Organize Your Leads
Make sound, data-driven decisions based on actual results
Optimize your Marketing Budget
Ultimately get more clients!
Make sure your marketing efforts are paying off. When filling out the client's job template MaidEasy requires you to select how the client heard about you from the custom list of lead sources: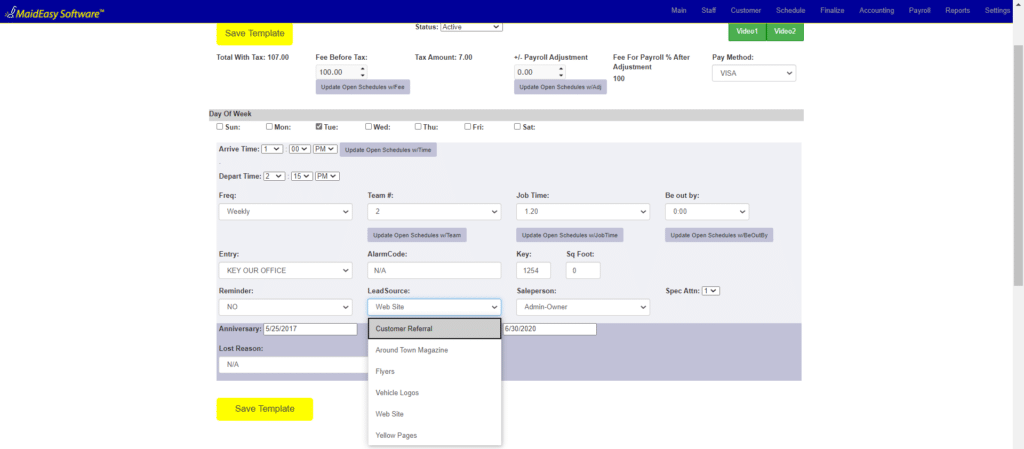 You can access your lead summary report through the reports section. Select dates of when jobs were entered and see below how many client leads came from each lead source:

MaidEasy wants to help your cleaning company succeed! The owners, John & Brenda Schwery, have combined to create MaidEasy – a house cleaning software. This highly effective management tool helps you not only process lead sources in order to optimize your marketing budget, it allows you to oversee workflow, schedule employees, process payments, and easily do payroll management, efficiently and intelligently.
Contact us today to sign up for your FREE 30-day trial for MaidEasy.