Freedom to make your own schedule, playing by your own rules, and being your own boss is a few of the many reasons to go into business for yourself. However, the dream of complete freedom as a business owner can quickly shatter when you look at the statistics. Studies show that business owners overwork themselves, undervalue their time, and are not paid for the hours they put in. MaidEasy knows the stress business owners are under. Our cleaning business software helps maid service owners spend less time managing the business, so they can work on growing their business. We explain how small business owners are managing their time, what they are getting paid, and how MaidEasy can help.
As a Business Owner, Are You Spending Your Time On What Matters?
As the owner of a maid cleaning service, your nights and weekends might be filled with scheduling clients, scheduling employees, doing payroll, emailing and texting customer reminders, managing day-to-day operations, and everything in between.
If you have ever thought that you were putting in a lot more hours than a normal workweek, or you have been struggling with a work-life balance, studies show that you are most likely correct.
Statistics from a Fundera study shows that "Most business owners work much harder than the average worker, with over 81% of respondents working nights and 45% working nights quite frequently. Even more, over 89% work weekends and 57% of those frequently work weekends."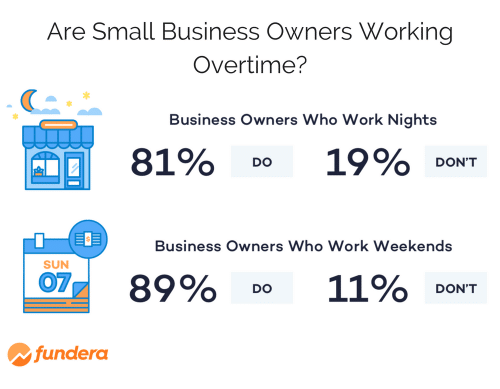 Additionally, 70% of small business owners are working more than 40 hours a week, which is more than the national average at 38.6 hours per week.  
How Much Is Your Time Worth?
Studies show that as you are working more than 40 hours and are running the entire business, you as a business owner are either paying yourself close to nothing, or nothing at all. It's easy to conclude from the first study: business owners are over-working themselves and undervaluing their contribution to their business by paying themselves little to nothing at all.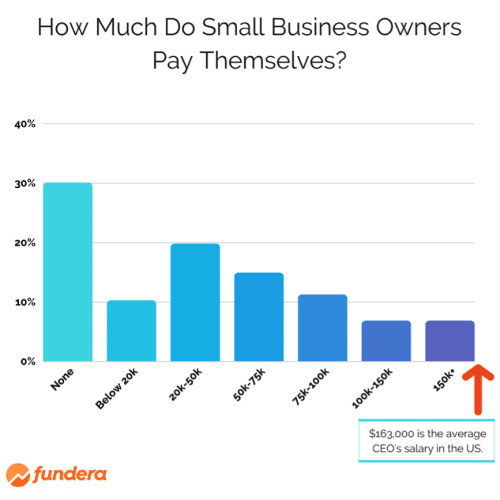 As the owner, you have the most invested in your business. This makes you the best brand ambassador and salesperson. But if you are too caught up in running the day-to-day operations to get new clients and new employees, you are in danger of continuing to pay yourself little to nothing and work nights and weekends trying to keep up.
MaidEasy is Your Solution.
MaidEasy software is designed specifically for maid cleaning businesses like yours. With just a few clicks, you'll be able to build your customer's schedule, print work orders for your employees, and proof payroll for your employees.  You can schedule jobs, produce detailed work orders, know your profit margin and invoice your customers all in seconds. Those tasks that have been keeping you at the office until late hours of the night are now tasks that take a few minutes each. With your freed up time, you can work on growing your business. You can find more clients, hire more maids, and free up time for a healthy work-life balance.
Contact us today

for your FREE trial of the MaidEasy software.